Skip the product gallery and learn about product details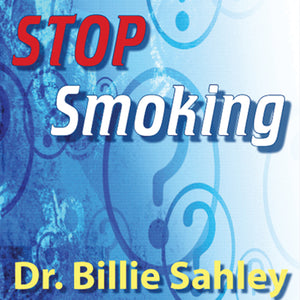 Share the product on social media
Product Description
Stop Smoking by Dr. Billie J. Sahley, Ph.D., C.N.C.
To quit smoking or chewing tobacco is not an easy task, but now is the right time to change your life for the better. Yes, nicotine is very, very addictive, but thousands of other people have smoked and quit. Make up your mind that you want to quit, and don't let anyone deter you from your goal of quitting. This CD includes a total relaxation session with Dr. Sahley.
PRODUCT RETURN POLICY
RETURNS
You may return Unopened Bottles to Pain & Stress Center Products within 30 days of invoice.
We do not offer refunds on products that have been opened. Please call for a return authorization number. We charge a 20% restocking/handling fee for product returns, less shipping. Shipping fees are not refundable.
PROBLEMS OR CONCERNS

If there is a problem with any product, please call 1-800-669-2256 and talk with one of our customer representatives.